All products are manually distilled and bottled in France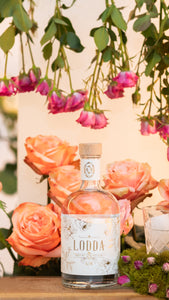 LODDA, LE GIN DE VEULES-LES-ROSES
With aromatics of rose and oyster leaf, LODDA gin draws its inspiration from the heart of the village of Veules-les-Roses in Normandy and transcribes the balance between its flower gardens and the saline power of its seaside.
Capacity 50cl - 44%vol
Photo by Pierre Salagnac
Buy
Why Lodda ?
LODDA
LODDA means RIVER and WOMAN in Old Norse, an ancient Viking language. And it is along the Veules, the smallest river in France, that the founder of LODDA hand-distils the brand's products.